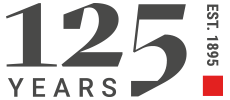 Lecture abstract:
There are currently over 55,000 treaties in force around the world, covering almost every aspect of life on earth as well as the ocean floor and outer space. Yet just how we became global Gullivers, enmeshed in worldwide webs of treaties, is a problem surprisingly little studied by historians, political scientists or scholars of International Relations. This lecture tackles this question with the tools of intellectual history and examines how treaties have been thought about and argued over, what cultural traces they have left, and how the corpus of treaties might become a resource for intellectual historians.
On the speaker:
David Armitage is the Lloyd C. Blankfein Professor of History at Harvard University and an Affiliated Faculty Member at Harvard Law School. A prize-winning writer and teacher, he is the author or editor of eighteen books, among them Civil Wars: A History in Ideas (Knopf, 2017); The History Manifesto (Cambridge UP, 2014), one of the Chronicle of Higher Education's most influential books of the past twenty years; The Declaration of Independence: A Global History (Harvard UP, 2007), a Times Literary Supplement Book of the Year; and The Ideological Origins of the British Empire (Cambridge UP, 2000), which won the Longman/History Today Book of the Year Award. He has held visiting positions in the US and the UK, Australia, China, France, Germany, and South Korea and is currently an Honorary Fellow of St Catharine's College, Cambridge University, and an Honorary Professor of History at both Queen's University Belfast and the University of Sydney.
On the commenter:
Piers Ludlow is Professor of International History and Head of Department of International History at LSE.
(source: LSE)